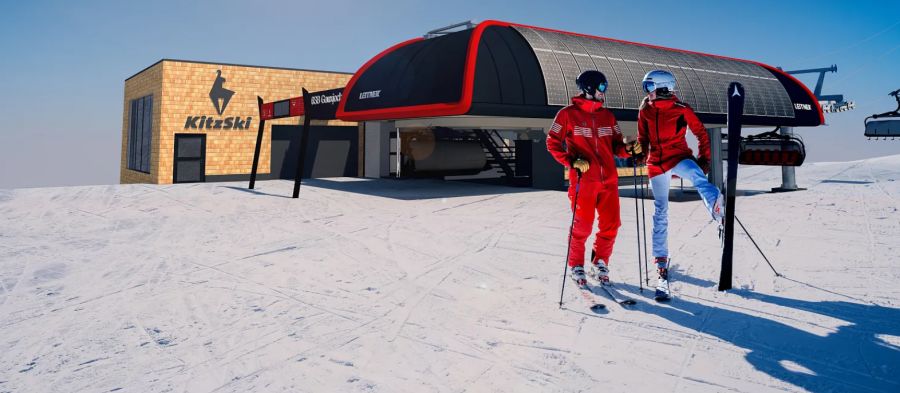 Kitzbühel has announced that it will upgrade two old lifts to high-speed detachable 6 seat chairlifts in time for next winter.
The lifts will use manufacturer Leitner's EcoDrive technology, feature heated seating, have some solar power generation thanks to photovoltaic panels on lift buildings and be able to be controlled remotely by staff via cameras and remote controls.
The famous Austrian resort's lift company, Bergbahn
Kitzbühel
, is spending around 23 million euros on the project.
The lifts being upgraded are the Gauxjoch (F6), currently a T-bar drag lift and the Trattenbach (F7), currently a fixed-grip triple dating, both dating back nearly four decades to 1986.
The new Gauxjoch lift will be able to carry about 40% more people than the T Bar and cut ascent time from over 6 minutes to three-and-a-half minutes.
The new Trattenbach lift will be able to carry about 25% more people and cut the ascent time from over 6 minutes by more than half to just 2 minutes 40 seconds. It will require about half the number of support towers as the old lift.