J2Ski Snow Report 1st September 2022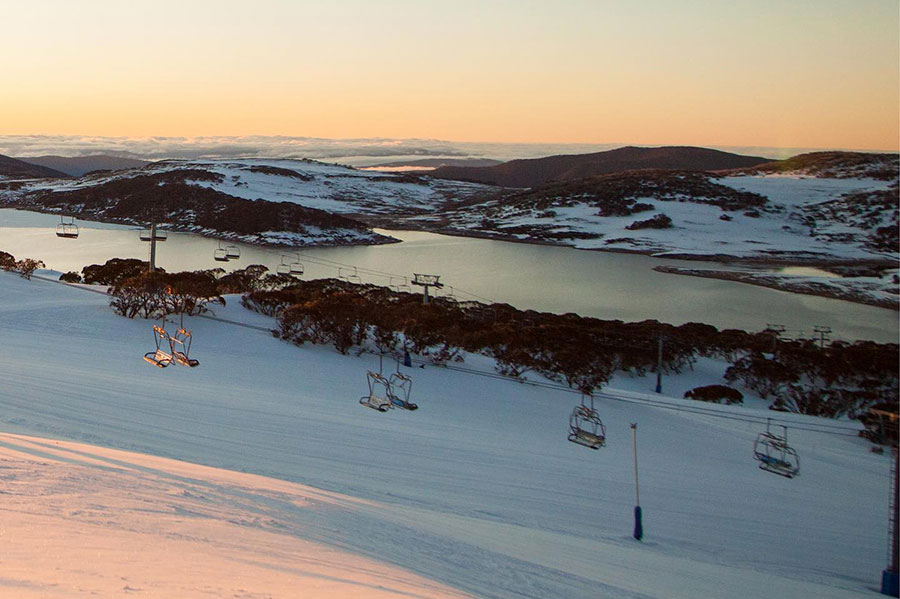 Falls Creek, Australia, seeing signs of Spring this week...
Seasons on the turn, north and south.
The Snow Headlines - 1st September
- New Zealand's Mt Lyford first in southern hemisphere to close for 22 after warm wet weather.
- Les 2 Alpes announces it's hosting World Cup Skier and Boardercross races next month.
- 2022 season ends on schedule in Southern Africa.
- Ski areas in New South Wales reach 2 metre base depths.
- First snowfall of pre-season in Teton mountains in the northern US.
- Only one centre open in Europe still with three others 'on hold' until conditions improve.
- Rain reported in Australia to start the week, but conditions then turn a little more wintery.
- First ski area ends 2022 season in South American Andes.
- Five weeks until the largest ski areas in Finland aim to open for 22-23 with snowfarmed snow.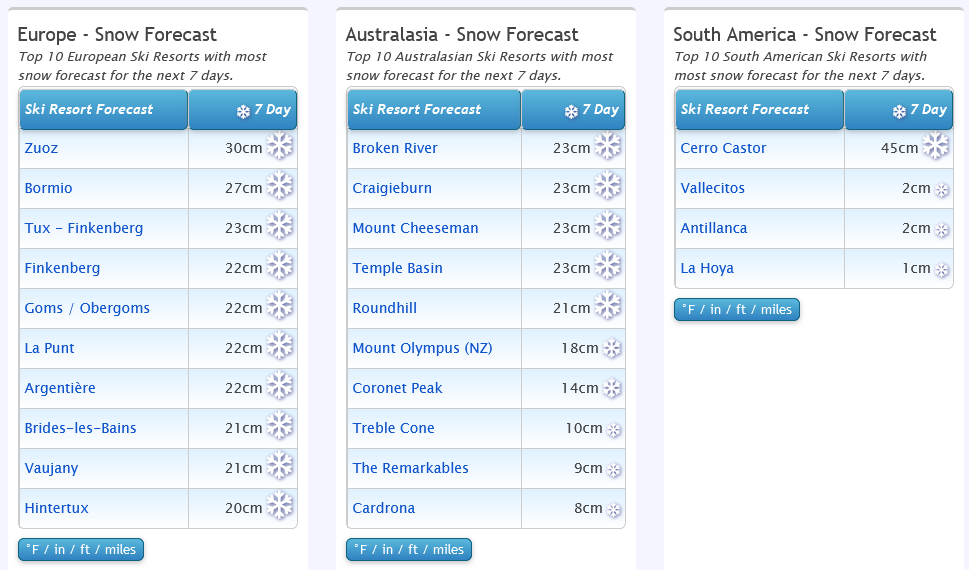 Spring in the air in the southern hemisphere, autumn coming in the north...
Re-publication :- our Snow Report Summary, being the text above this line, is free to re-publish, but must be clearly credited to www.J2ski.com with text including "J2Ski Snow Report" linked to this page - thank you.
World Overview
There's something of an end-of-the-season feel in the southern hemisphere with the first centres in the Andes and New Zealand, as well as the only one that had been open in Southern Africa, all announcing the end to their 2022 seasons.
Most others will continue to late September or early October but the weather is definitely getting warmer, particularly by the afternoons almost everywhere, albeit with many areas still seeing temperatures drop below freezing overnight. In other words classic springtime freeze-thaw 24-hour cycles.
In the Northern Hemisphere, there remains just one centre open – the
Hintertux
glacier in Austria- thanks to its snowmaking effort just about keeping it ahead of thawing temperatures. Other centres in the alps and Scandinavia are ready to reopen once it gets colder (and hopefully some high-altitude snowfall arrives) with September and October start dates for dozens more coming up fast.
Africa – the only continent to have ski areas in both northern and southern hemispheres – has seen the scheduled end of the 2022 ski season in the south at Afriski in Lesotho which turned the lifts off until 2023 on Thursday. It means we currently only have ski areas operating on three continents.
Australia
A fairly calm week for weather in Australia with plenty of blue sky days, and temperatures warming with the arrival of a front moving in from the West with a little rain on Monday, later turning to snowfall.
Conditions remain good for the time of year though with most centres sitting on at least a metre of snow, some half as much again, healthy stats for Aussie resorts.
Perisher and
Thredbo
now report their snow is two metres deep up top, a very good stat for Aussie skiing. They along with
Falls Creek
,
Mount Buller
and
Hotham
are all fully open and continue to face issues at peak times, particularly weekends, with having enough space to fit in everyone wanting to ski or board with them.
New Zealand
New Zealand's ski areas have had a tough time with warm weather over the latter half of August and at least one small area (
Mount Lyford
) has, frustrated, announced it has had to end its 2022 season. But the rest have soldiered on and have been rewarded by generally improving conditions over the past week, with low temperatures in some places cold enough for snowmaking.
Most of the major South Island resorts like
Cardrona
and
Mount Hutt
remain fully open, whilst on the North Island
Mount Ruapehu
continues to battle its most challenging winter in decades for lack of snow and warm weather - but is currently seeing slow improvements and is gradually opening more terrain at
Whakapapa
.
South America
There's been quite a springlike feel to the weather at most ski areas in the Andes for about a fortnight now since the last big snowfall, with freeze-thaw conditions and while overnight lows have been dropping just below freezing still daytime highs have hit double digits Celsius.
The continent's largest ski area by uplift, Argentina's Cerro Catedral near
Bariloche
, has the most terrain open of any ski area in the world at present – about 90km (57 miles) of slopes and Chile's Nevados de Chillan is posting the world's deepest snowpack at 3.5 metres.
Against this, the thaw at
Lagunillas
, one of the closest resorts to the capital
Santiago
, has led to it ending its 22-23 season. The weather will continue similar except in the south where it should be much colder and snowier to close out this week. Most ski areas in South America end their seasons in the latter half of September.
Europe
September usually sees up to 10 ski areas open for autumn glacier skiing leading into the 22-23 ski season but it is unclear how many will actually be able to open due to a lack of summer snowfall and by contrast, hot weather on glaciers melting what snow there was lying at the end of last winter.
Some glaciers have all-weather snowmaking systems and/or have saved snow under cover from the previous winter (snow farming) meaning they can potentially open limited terrain this month. For now, it remains just Hintertux in the Austrian Tirol with a thin cover of icy, machine-made snow on about three miles of slopes, that are open to the public.
Saas Fee, in Switzerland, along with Fonna and Galdhopiggen up in Norway have terrain open for ski racer training and Italy's Passo Stelvio and
Zermatt
continue to have their slopes 'on hold' while they await an improvement in conditions in order to re-open.
North America
There are currently no outdoor ski areas open in North America (you can ski indoors at the
Big Snow
indoor snow centre in New Jersey) but anticipation is building for the start of the 22-23 ski season.
After snowfalls first in Alaska and then in the Colorado Rockies it's the Tetons of Wyoming and the northern US that have seen their first snow coverings up high over the last week. The first ski areas in the US aim to open in October each year and Colorado's Loveland has a start-of-snowmaking countdown clock on its site with a target start date at the end of this month.