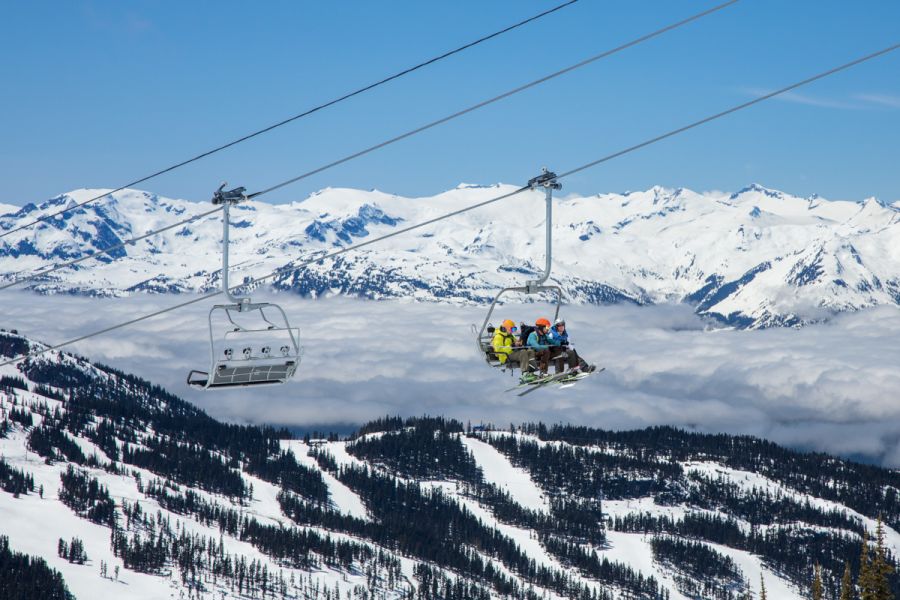 North America's largest ski area at Whistler Blackcomb in BC, Canada is being closed down at short notice by health authorities following a spoke in virus infections there.
The cluster in
Whistler Blackcomb
is reported to be of the so-called P.1 "Brazilian variant" which is believed to be more transmissible and more resistant to antibodies than earlier strains.
The resort is to be closed for at least three weeks through to April 19th. The shutdown will be active from midnight tonight (Tuesday 30th March).
The numbers of infections involved has not been revealed but case numbers in B.C. are now said to be higher than at, "the worst point of the second wave," by regional politicians.
The 209-21 ski season is winding down now in North America but most of the continent's ski areas have operated through the pandemic there. Clusters of virus infection have been uncovered through the season at a number of resorts including
Stowe
in Vermont,
Winter Park
in Colorado and another BC resort,
Big White
, but all kept operating with infections limited to individual buildings which were quarantined.
Whistler has one of the longest ski seasons in North America normally staying open until late may and then re-opening in June/July for a month of summer glacier skiing, although that did not happen in 2020 due to the first lockdown.