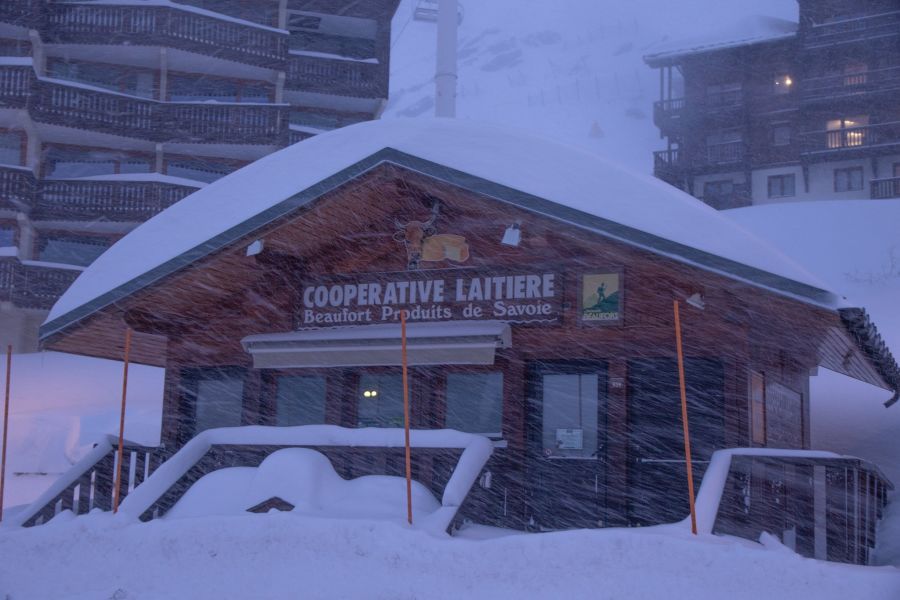 48 hours in to the snow storm currently hitting most of the Alps and several resorts in the Swiss Valais region have posted 85cm (nearly three feet) of snow falling so far, with a larger swathe of resorts across France, Italy and Switzerland reaching 50cm.
Lötschental is the area reporting 85cm of snow falling in the last 48 hours with ski areas on the Swiss side of the huge
Portes du Soleil
region which straddles the French border posting 75cm accumulations.
Of the major destination resorts La Rosiere on the French/Italian border has posted the biggest falls so far with 60cm (two feet) of fresh snow. A number of other French areas including
Valmorel
, St Gervais and
Val Thorens
(pictured above this morning) have reported more than 50cm (20 inches) of snowfall.
Although the snowfall has been heaviest in the western Alps it is also reported to be snowing hard further east in parts of Austria.
The heavy snowfall and strong winds have led a large number of resorts to either completely or partially close at present until the storm passes on, later today or tomorrow for most.
Avalanche danger levels have also moved up in most areas from very low levels 1 or 2 on the scale to 5 for most of this year so far, to level 3 "considerable" or level 4 "high".
Sunny, dry weather is forecast for more parts of the region from Thursday with unseasonably warm weather likely for the start of February at the weekend.