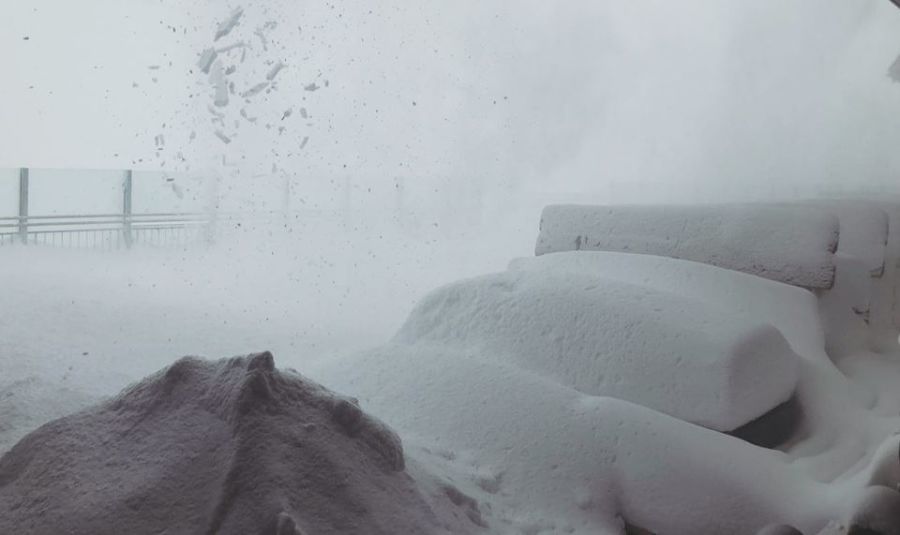 The most snowfall reported in Europe over the past 7 days is 1.7 metres (just under six feet) at the Tauplitzalm ski area in Austria.
[b]
Snow is continuing to fall heavily across much of the country with some of the biggest accumulations in the last 24 hours – St Anton posted 60cm (two feet) since yesterday.
It has now overtaken Solden, which had reported the deepest base in the country for several months, currently on 330cm (11 feet), to post the new deepest base in Austria at 340cm (11.3 feet).
Other big winners include Saalbach which reports 1.2 metres (4 feet) of snow since last Friday, the
Hintertux
Glacier at 110cm (also reporting 60cm of that in the last 24 hours, as pictured above) and
Obertauern
at 105cm.
Although most of the resorts posting big snowfalls are in Austria, they aren't all.
The Zugspitze, Germany's highest ski area just north of the Austrian border, reports 148cm (just under 5 feet) of snowfall in the last week and ski areas in the Slovak Republic and Eastern Switzerland have also posted 1m+ accumulations in the same period.
Zakopane
in Poland has had 71cm.
J2ski are currently forecasting for the snow in Austria to continue through to next Monday at many resorts.
For most accumulation will slow to 30-50cm over the coming 4 days but some including Alternmarkt and
Filzmoos
may see another metre of snow.
By contract there has been no fresh snow in France and the Western Alps for several weeks now and there's none in the forecast for the coming week.