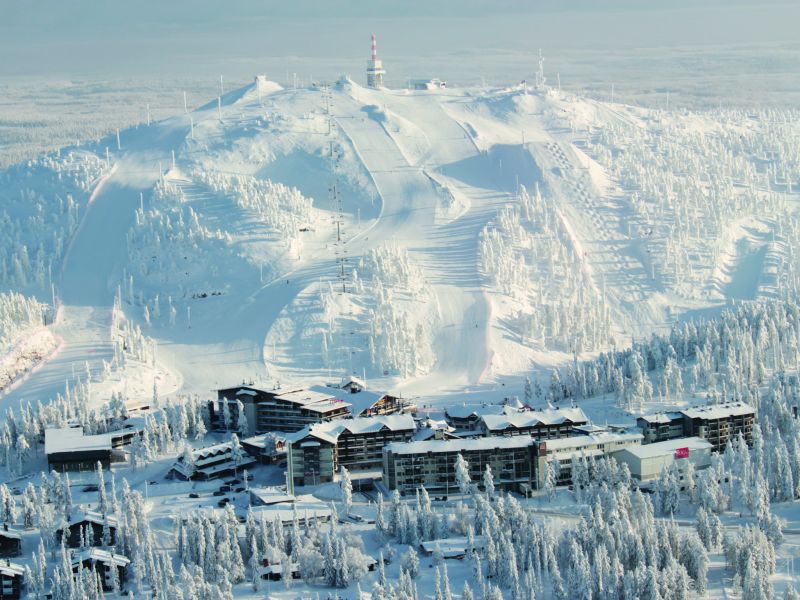 The leading Finnish Lapland resort of Ruka is set for a big expansion with news of a second resort base development: Ruka Valley.
The expansion is centred on the construction of the new 'Village2Valley' gondola due to open for the coming ski season which will run over the fell between original and new base villages.
This new lift will replace the resort's former Kuru-chairlift and run to the fell's east side via Saarua's peak.
Passengers can board and get off at all three stations: in
Ruka
village next to Piste, at the top of Saarua ski slopes and in the centre of the new Ruka Valley area next to the Ski Bistro restaurant. The gondola, the fastest and highest yet built in Finland, can reach a speed of up to 6.6 metres/second.
The lift will also be energy efficient as empty cabins won't need to run empty. Instead, the gondola can stay at the station waiting for passengers. Each cabin can carry 8 passengers and altogether the lift carries a dozen cabins.
In addition a new Village Express six-seat chairlift and a new slope are being built to access the resort's front slopes. The growing network of Express-lifts provides the skiers with over 20 slopes.
The new Ruka Valley village centre will be built to the fell's east side in Vuosseli. The first accommodation will be the Ski-Inn Hotel RukaValley, which will be situated right by the slopes.
Ruka has one of the world's longest ski seasons and uses snow farming technique to open in early autumn each year, this year in just 7 weeks' time on October 5th 2018.